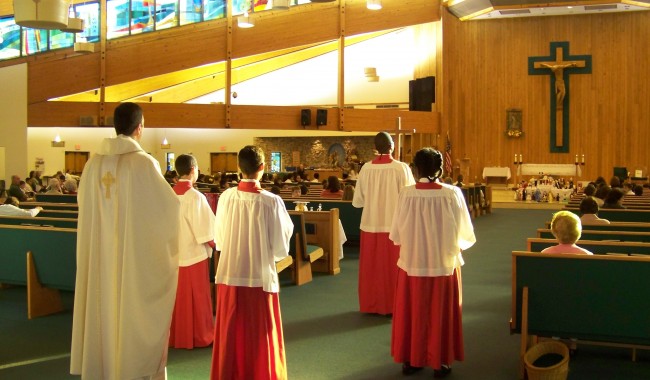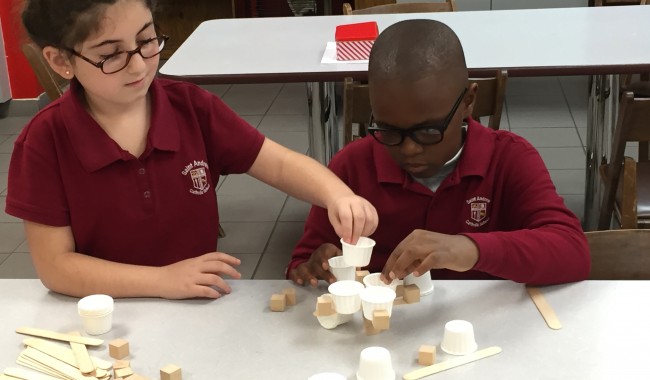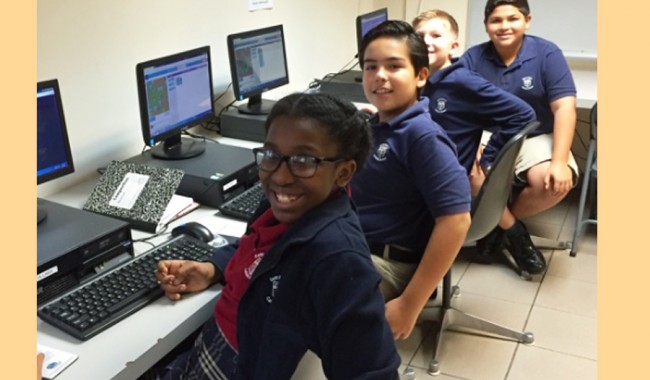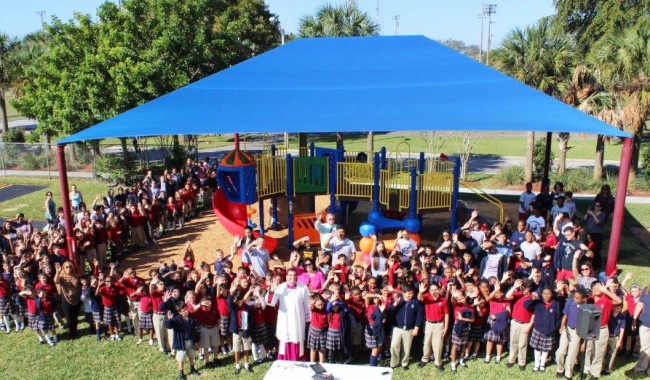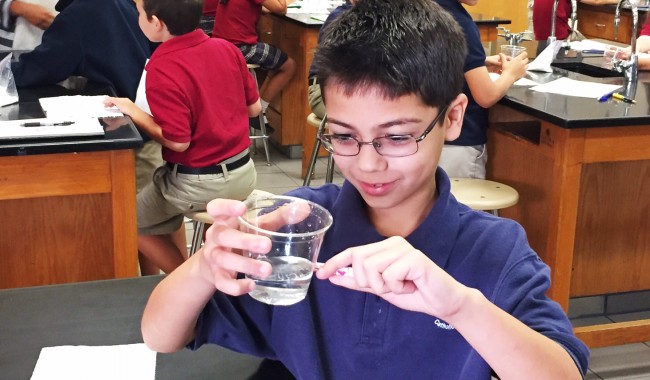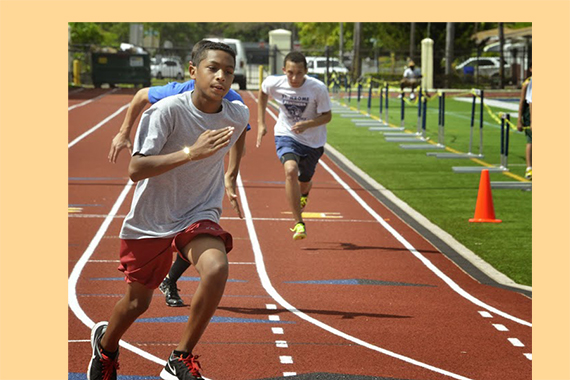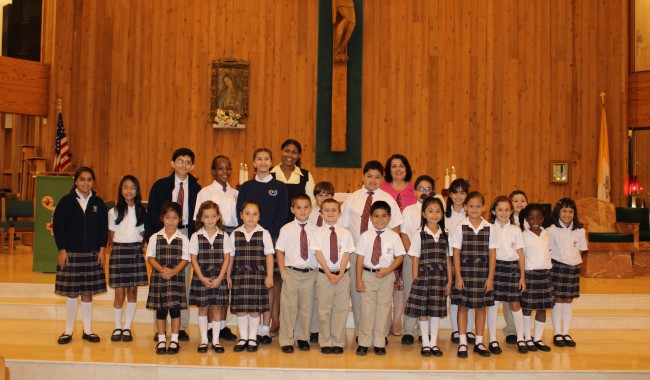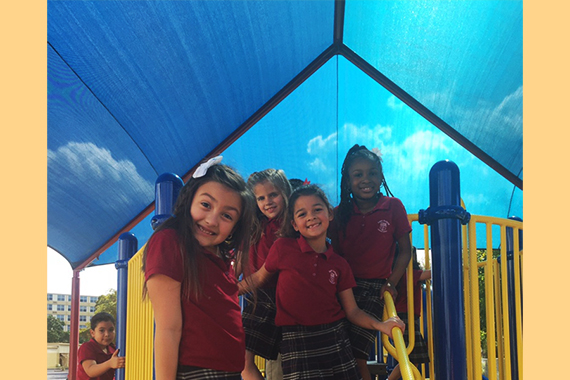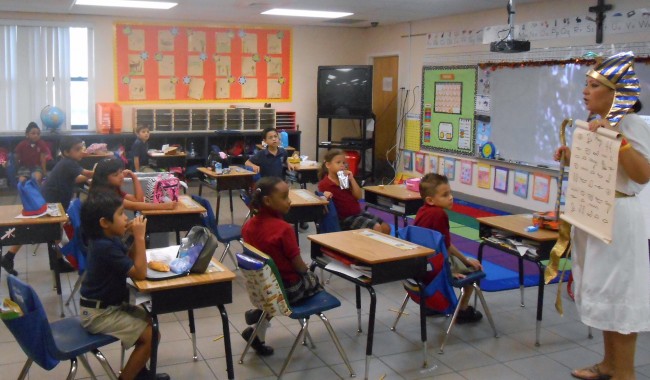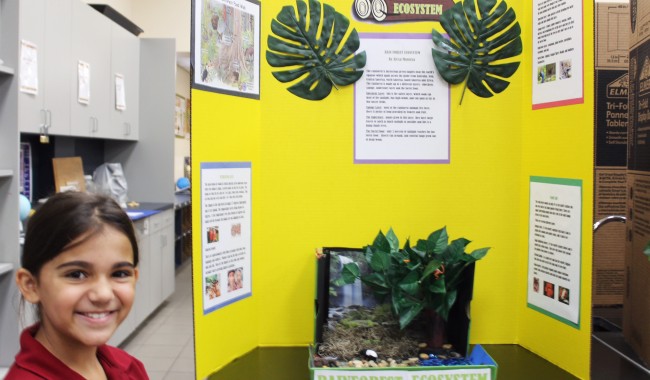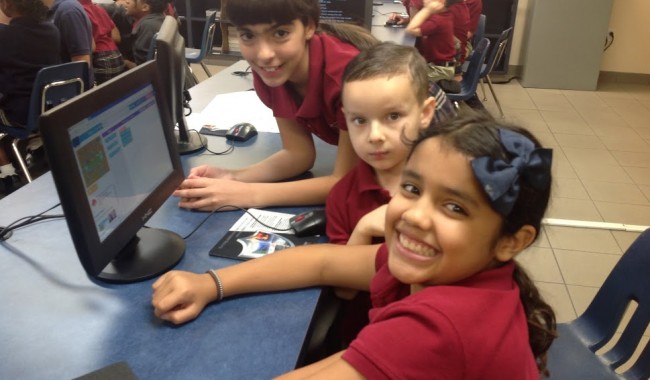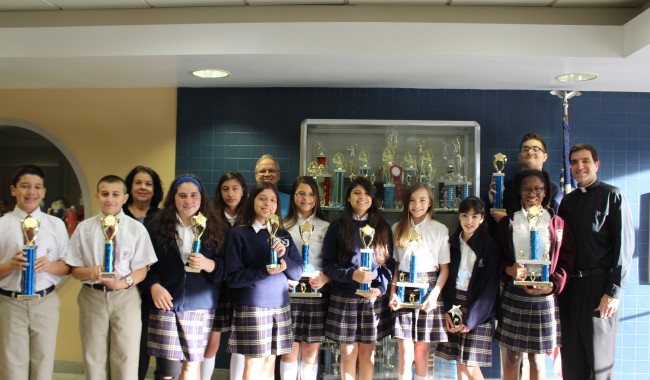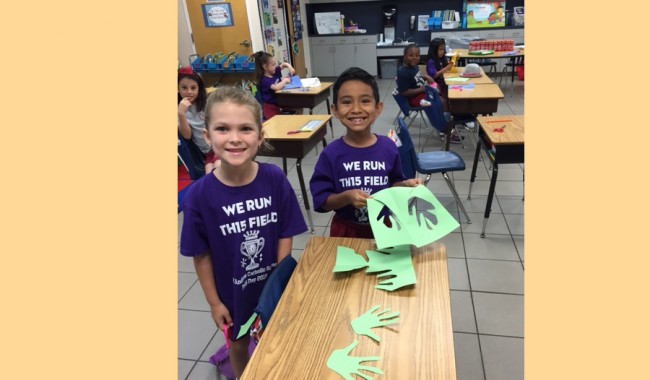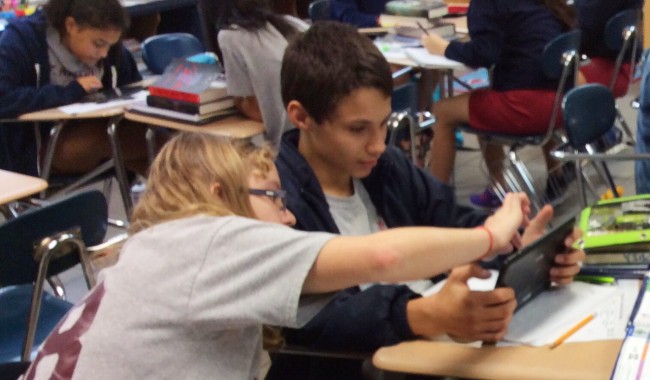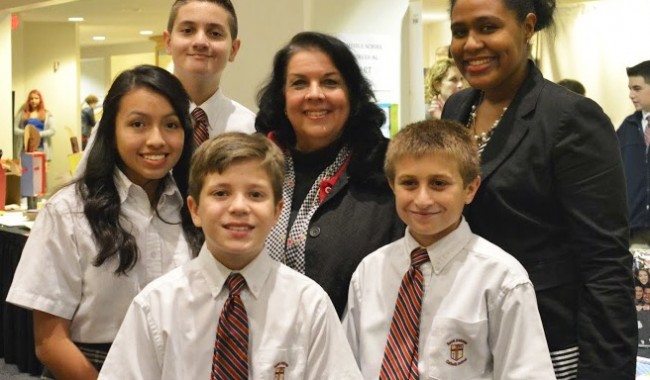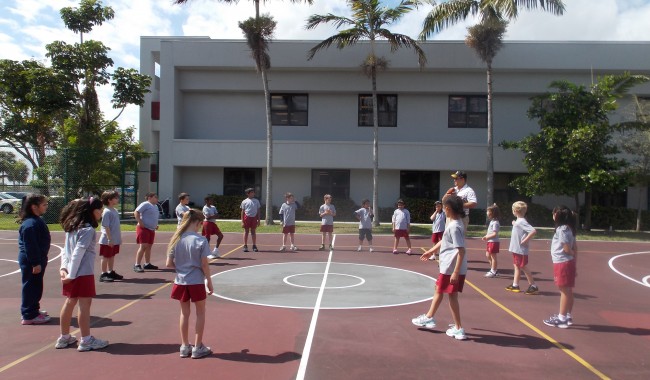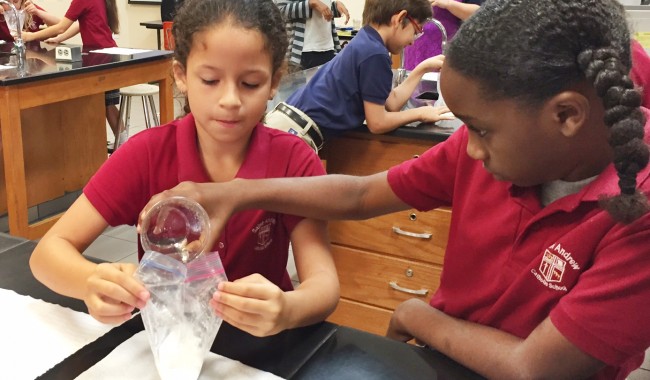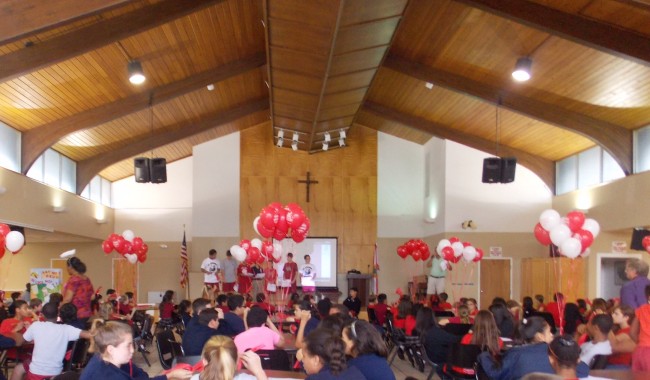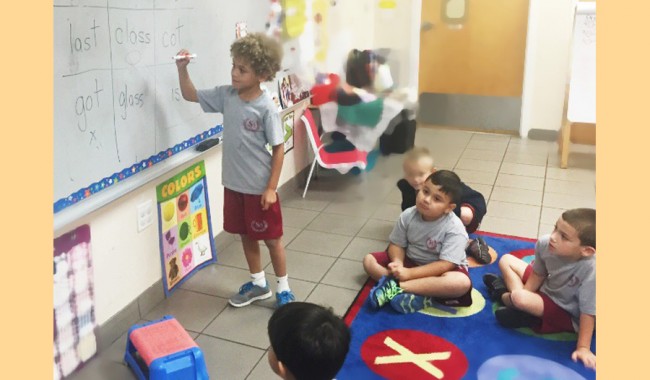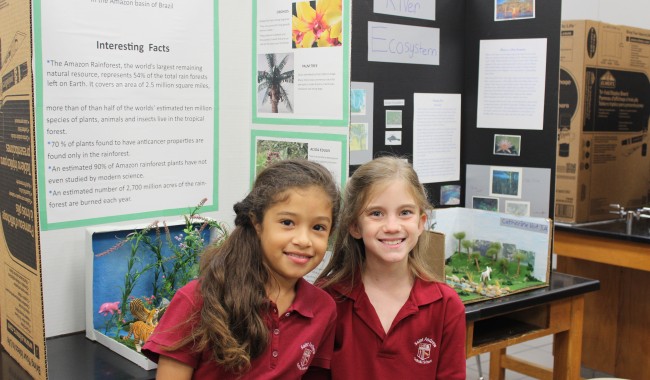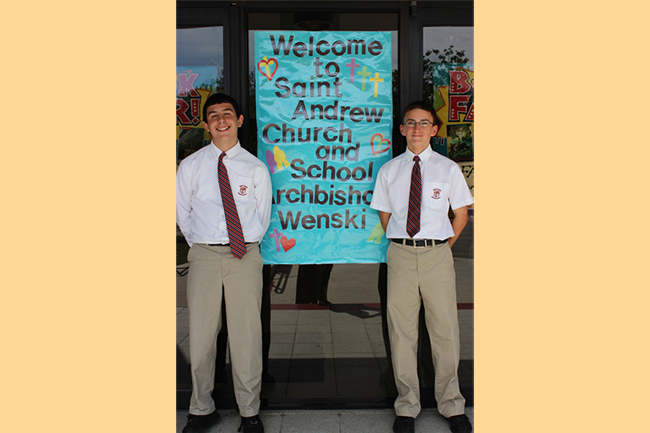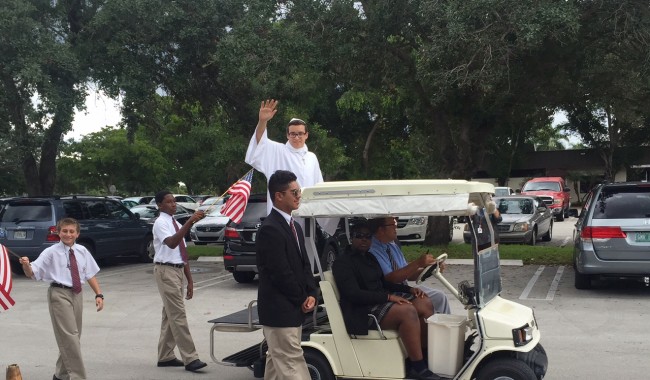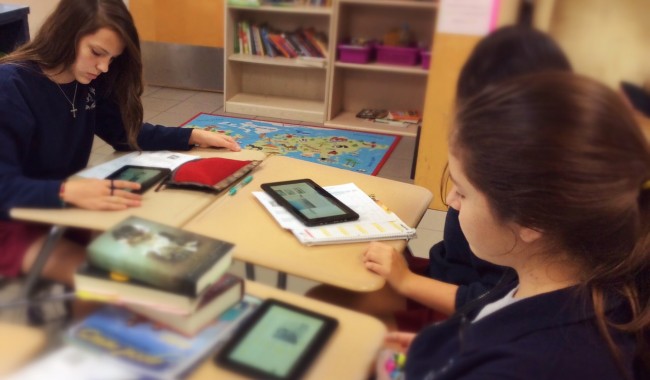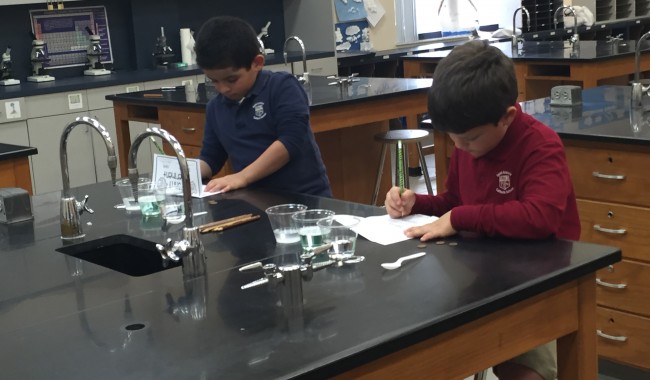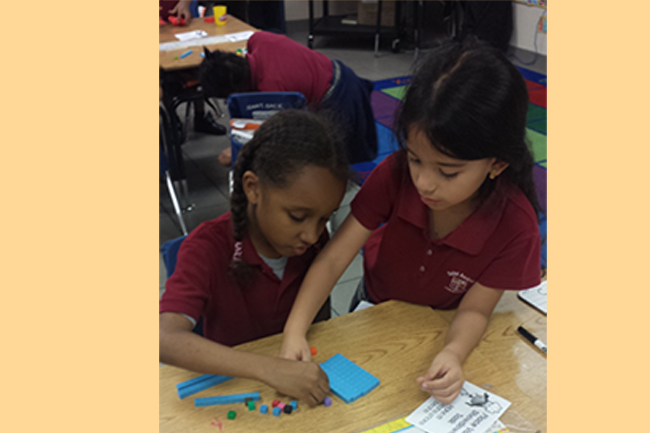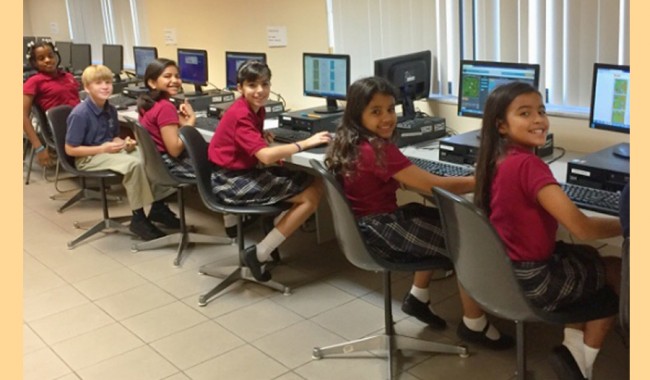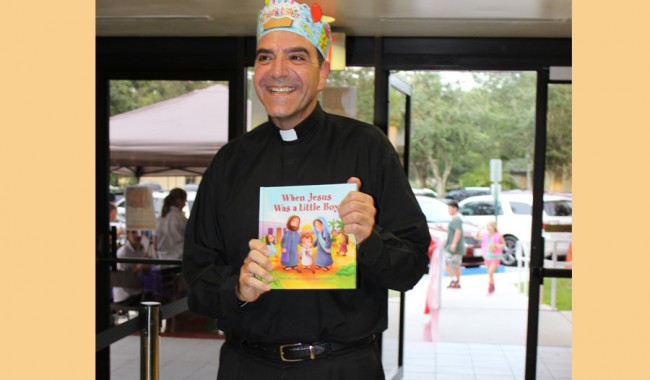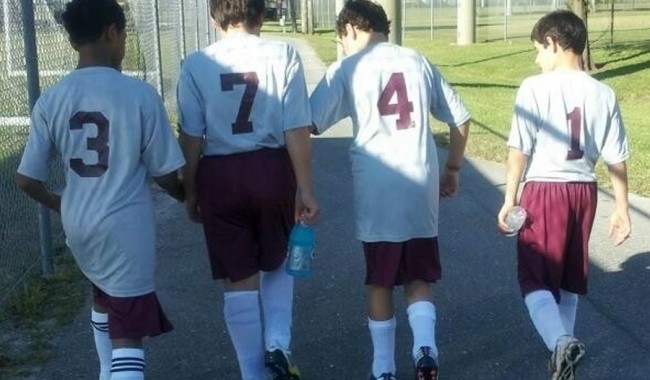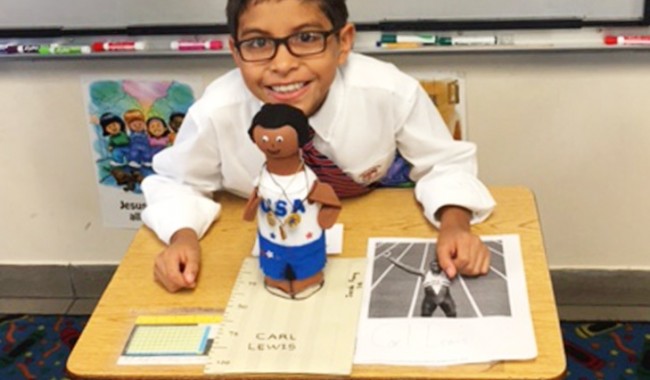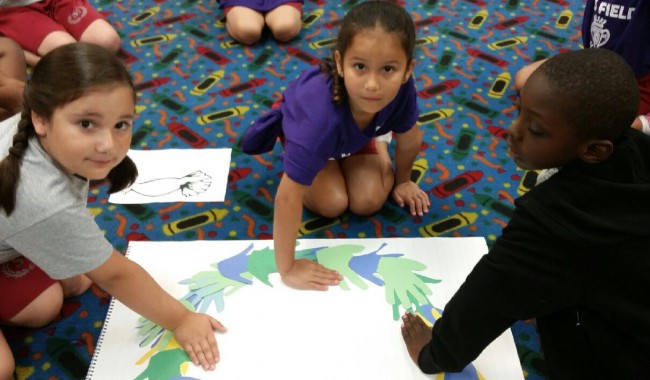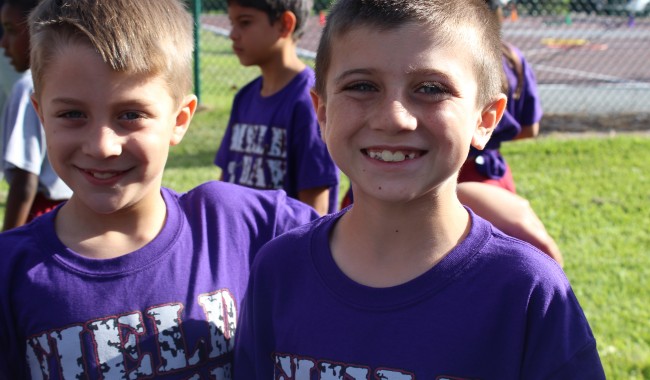 Find Your St. Andrew's
Catholic School Experience
Laura Ramu Obituary - Coral Springs, FL
Dear Saint Andrew Catholic School Families,
The school and parish community mourns the loss of Laura Ramu. Laura was a most valued staff member who was committed to students and their families. She served as registrar and school finance director for many years.
The obituary for Laura Ramu as well as information regarding visitation and funeral Mass may be found by clicking this link: Laura Ramu.
Please remember Laura Ramu and her family in your prayers. We know that God in His mercy will console each of us as we mourn the loss of Laura Ramu.
With great sorrow,
Kristen Hughes, Principal
Monsignor Michael Souckar, Pastor .
Mission Statement
Saint Andrew Catholic School, as part of the parish community, prepares students in a spiritual, academic and nurturing environment to become productive leaders rooted in the Catholic virtues of faith, hope, and love.
Welcome to Saint Andrew Catholic School!

The school is a friendly and welcoming place where students are encouraged to do their best each day. Strong faith formation and rigorous academics are the cornerstones of this Catholic elementary school. At Saint Andrew the love of Christ is modeled for all to see. A primary goal of Catholic education is to prepare children to be disciples of Christ through their interactions with other students, their teachers, family and society. Students are prepared for a rapidly changing world while grounded in a nurturing family atmosphere that is present at Saint Andrew Catholic School.
The school has a strong tradition of service to others as well as a commitment to faith, hope, love and charity toward all people. Students are blessed to have teachers and staff who challenge and guide them. Saint Andrew Catholic School is fortunate to have supportive parents and families that understand and value quality Catholic education.
Thank you for your interest and support of Saint Andrew Catholic School.
Kristen Buffone Hughes, Principal